Touristic Districts of Krakow:
Krakow has one of the biggest old town in Europe. Such dimension of the old and the same touristic part of the city evokes long and rich history of the former capital of Poland. The old town consists of royal part (Wawel Hill), three medieval towns (Krakow, Florence and Kazimierz) and one established in the end of 18th century (Podgórze). Besides urban part was surrounded by rich villages, also densely populated, where preserved beautiful old churches and palaces belonging to prominent people. Today, for tourists it means that to visit Krakow, one needs at least one week to touch specific atmosphere of Krakow, and another one week to see its surroundings.
In this section we present the most interesting parts of Krakow, with its monuments, people, history and traditions, we hope that soon you visit our beautiful city.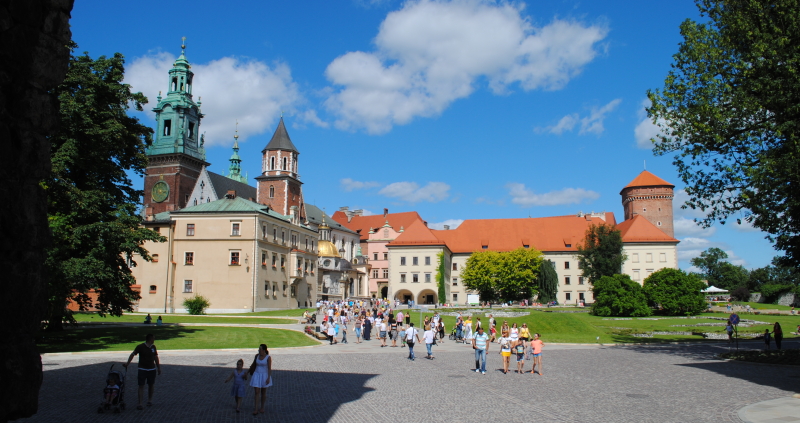 • Wawel Hill - for Poles this is the most important hill. For 600 years it was the residence of the kings. Today the hill reflects prosperity and golden epoch of Poland. It is adorned by beautiful cathedral and royal palace. In 1596 the king Sigismund III Wasa change the capital into Warsaw but for Wawel it did not change a lot, still it stays as splendid as it was 500 years ago. This is a must-see point while visiting Krakow.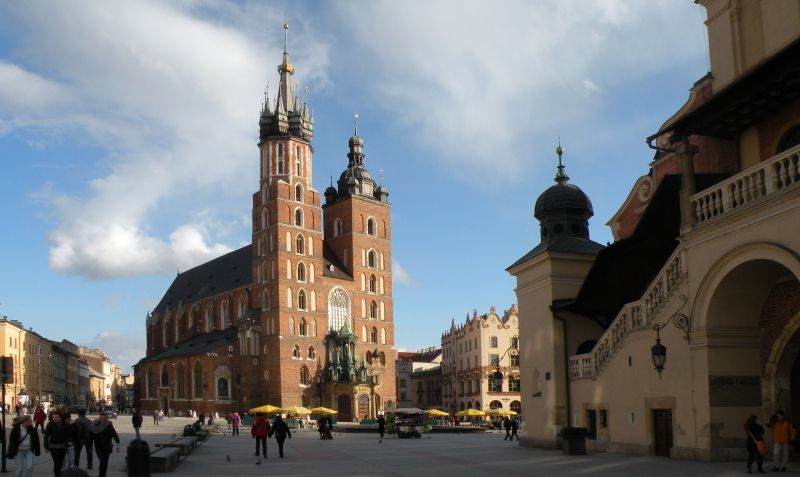 • Old Town - this is the heart of Krakow. To see this part of the old town one needs at least two days visit - Krakow has the biggest old town in Poland. Among the most precious monuments are → Our Lady Church (Mariacki), → Collegium Maius, Barbican and City Defensive Walls, → Cloth Hall, and many others. The old town is interesting to explore in the day time as well as at night.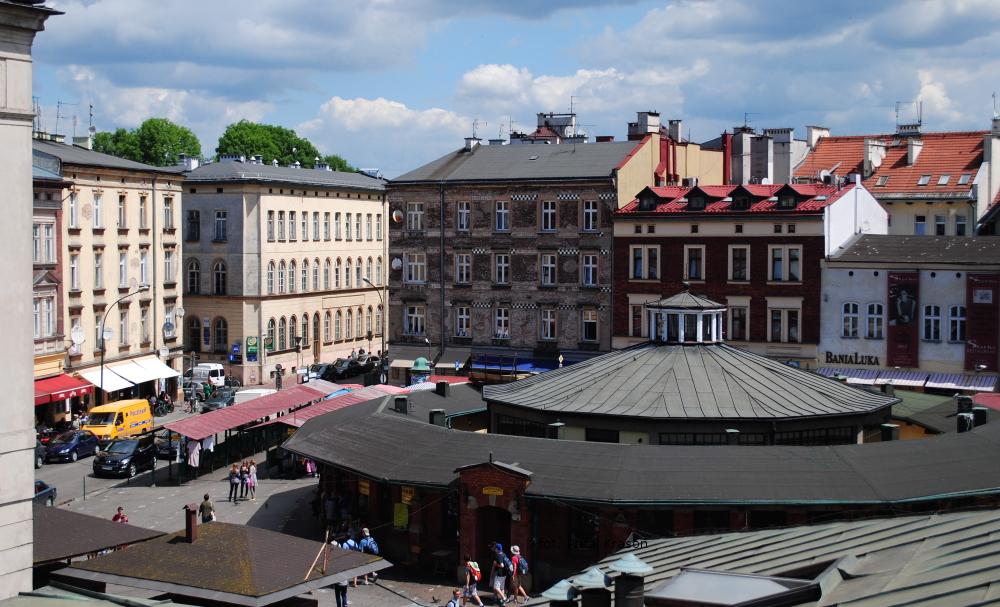 • Jewish Kazimierz - from XIV century Jewish became a part of Polish society. The reception took place during the reign of Casimir the Great, first they lived in Krakow until in 1497 the king John Albert send them to adjacent city of Kazimierz (today Krakow's district). During ages they created beautiful oriental town called Oppidum Judeorum. In this small area one can see seven sinagogues, mikveh, two cementeries and a lot of places related with Jewish culture. If you are lucky you can see orthodox yewish praying in the sinagogues.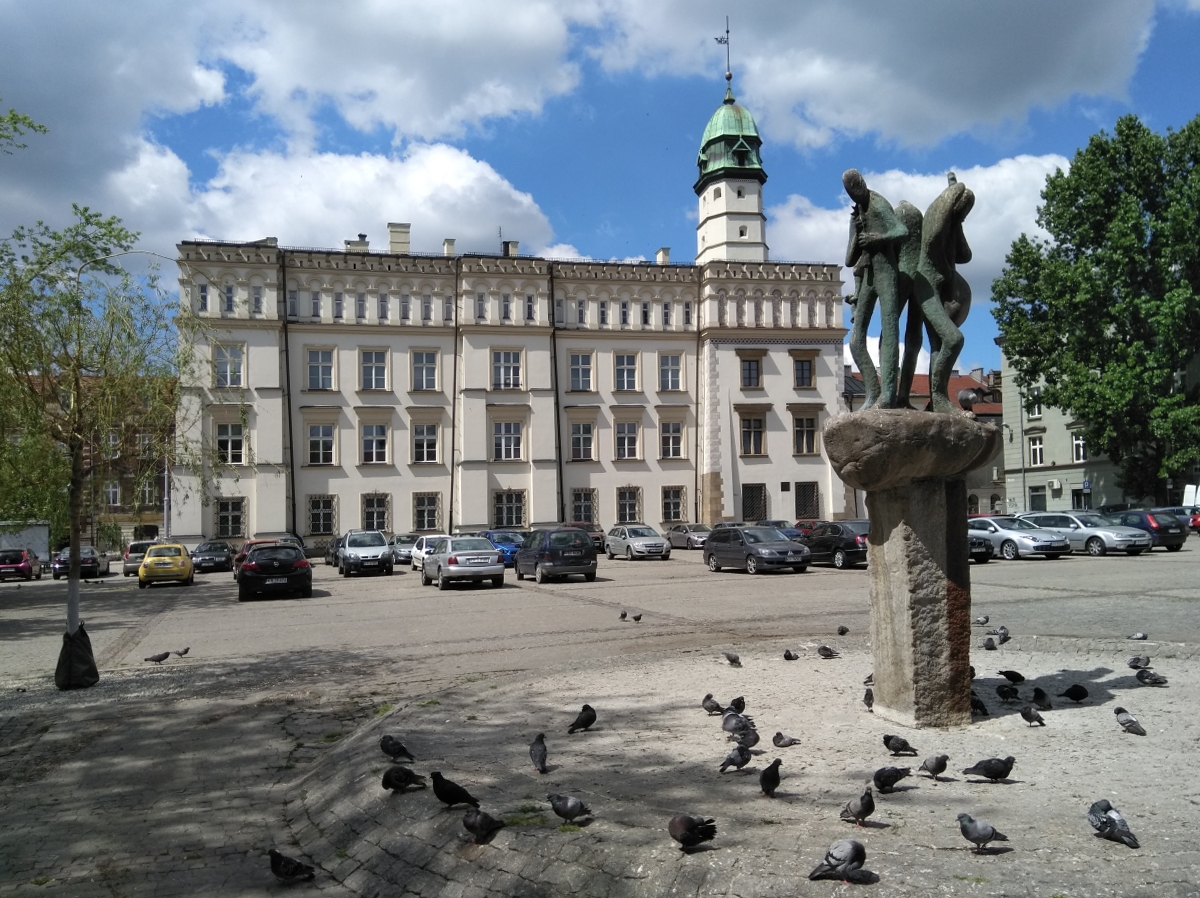 •Christian Kazimierz - Kazimierz, the district of contemporary Krakow, is often confused with Jewish Kazimierz. Bur Jewish Kazimierz is only a small part of the former town Kazimierz. The town got it's name from the king Casimir the Great who in 1335 erected the town and surrounded it by defensive wall. The king wished to have as important town as it wos Krakow in Middle Ages. Among the most interested sights are the Corpus Crist church, → Skalka, Etnographic Museum, St. Katarina's church and lots of beautiful, narrow streets. Eastern part of Kazimierz is inhabited by Jews, this is completely different part.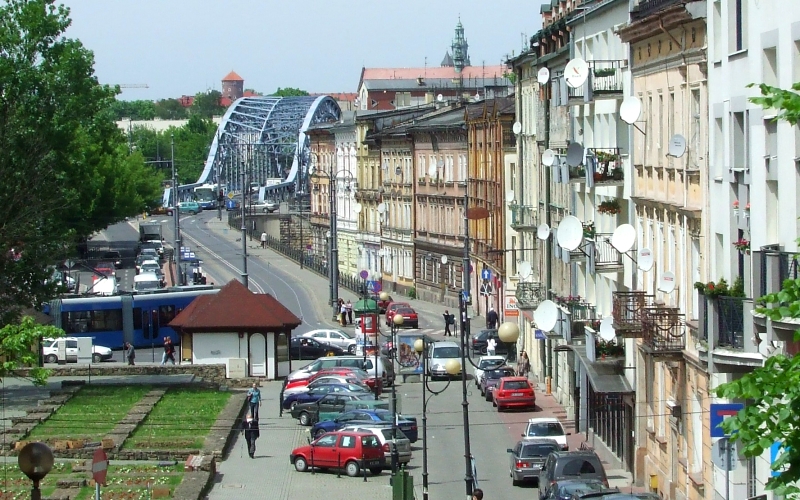 • → Podgórze and Płaszów - Podgórze is a former town created by Austrian occupant in 18th century. Until 1915 it functioned as independent town. In 19-th century it was industrial part of the agglomeration. But most visitors associate it with Jewish ghetto, concentration camp located in nearby Płaszów and Schindler's Factory that were created during II World War. At present, Podgórze is often visited by tourists interested in holocaust and history of Jews in 20th century. Next to the former ghetto there is Krakus mound with beautiful view to the Old Town.


• → Zwierzyniec - green part of Krakow with beautiful sights: Norbertans Convent, Kosciuszko's Mound and Austrian fortresses. Zwierzyniec is a good place to rest after sightseeing in the center of Krakow.

• → Sanctuary of Divine Mercy in Łagiewniki - we recommend to visit this monastery for pilgrims and religious people. The monastery is related with saint Faustyna and the pope John Paul II. Lagiewniki is called sometimes as the world capital of the Divine Mercy and it's second most visited pilgrimage place in Poland.

• → Tyniec - this Benedictines Monastery is situated in beautiful area on a lime solitary rock on the Vistula River. Here, however this is a part of Krakow, one feels like in a Little Poland village.

• → Nowa Huta - Nowa Huta is commonly known as communists' district. Indeed major part has been made in second half of 20th century in so-called soc-real style. The architects erected a new town with central square and net of streets leaving the square. The streets divide the city into quarters called 'A', 'B', 'C', 'D' and several other more distanced. However, Nowa Huta has more objects worth seeing. There are gothic church from 13th century, two wooden churches and Wanda's Mound, the oldest monument in Krakow.