PODGÓRZE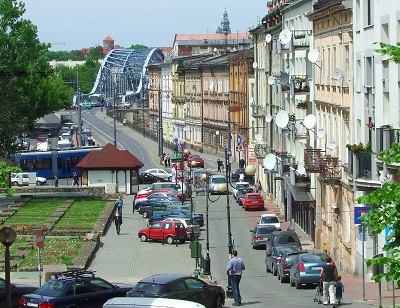 Podgórze was created in the end of the 18th century by Austrian emperor Joseph II. Localisation on the other side of the Vistula River had political background - along Vistula there was a border between Poland and Austria. The emperor intended erecting the town being able to compete to Krakow. Following emperor's order a triangular market square was established together with St. Joseph's Church.
Podgórze, however is related with Austrian activity, is better known as the place of the former Jewish ghetto. At the begining of 1941 German authorities ordered building wall, separating ghetto and moved succesively about 15-17 thousand Jews.
Contemporary district becomes popular visiting place, next to the historical places related with Austrian and German ocupation one can visit Museum Of Contemporary Art, beautiful parks and Krakus Mound.


Worth to see:

• Podgórski Square
• St. Joseph's Church
• Former Jewish Ghetto
- Heroes of the Ghetto Square
- Museum "Pharmacy Under the Sign of the Eagle"
- Józefińska Street
- Ghetto wall
• Oskar Schindler's Factory
• MOCAK
• Krakus Mound
• Wojciech Bednarski's Parque
• Redemptorists' Church