KALWARIA ZEBRZYDOWSKA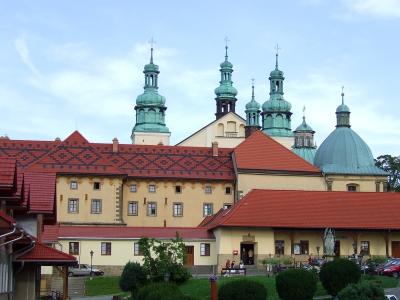 Just 35 km from Krakow there is beautiful mountaninous area and solitary Franciscan Monastery. According to the tradition, painting of the Virgin started crying with bloody tears. Soon after the church was erected and Calvary. In 1999 the Calvary was registered in the UNESCO heritage list.

But Kalwaria Zebrzydowska is the place interesting for pilgrims only. The Calvary is situated in beautiful hilly area, every 200-300 meters you will see beautiful Baroque chapel. There is over 40 different chapels dedicated to Jesus and the Virgin. Visit the place even if you are not believers!

How to come: There is a lot of busses from the bus station. The road is 35 km and it takes about 50 minutes to come. From the bus station in Kalwaria Zebrzydowska you will see already the monastery. Visit the monastery - it is beautiful, and then walk up the hill to see first chapels. If you like to see all chapels you must walk 7 km, the area is beautiful and almost without people.