KUPA SYNAGOGUE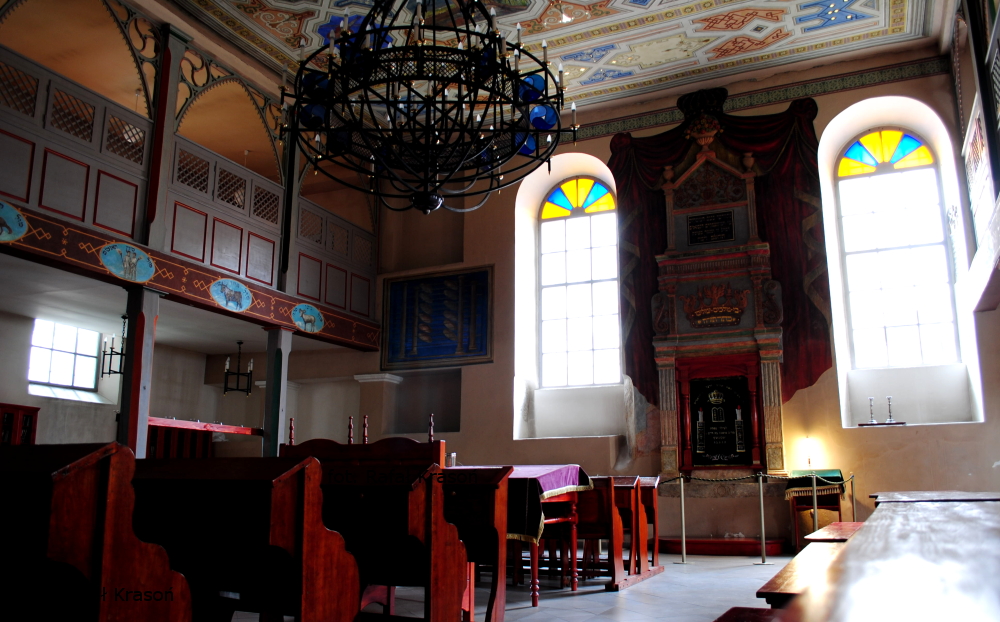 Its name is a shortcut of 'mi-kupat-ha-kahal ', it means a kind of Jewish association unifying members of the community. The synagogue was erected in 17th century together with a hospital (not existing).
At the beginning of 20th century the synagogue got new polychromies presenting five holly cities:

Haifa,

Hebron,

Jerusalem,

Tiberias and

Jaffa, and also presentations of Wailing Wall, Mamre Oak and the Flood. On the western wall one painted panoramic view of Jerusalem, Jordan river and Noah's Ark. On the eastern wall there are twelve loans of bread presenting twelve tribes of Israel.