BISHOPS' PALACE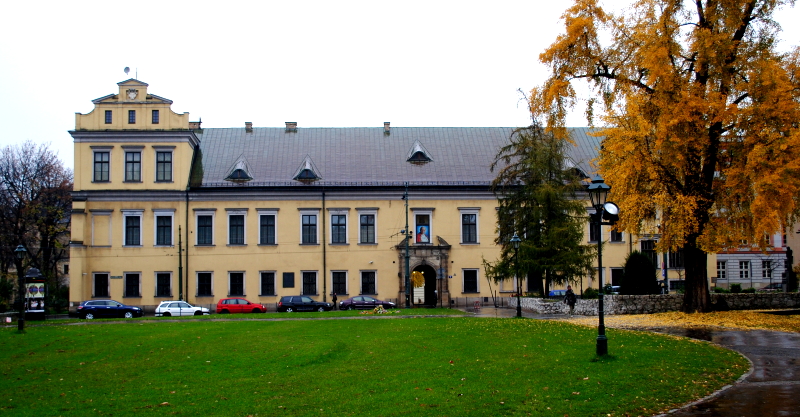 Writen sources prove that already in 14th century was erected first building serving residence of Krakow bishops, however there is no information about its architecture. In 17th century new building was remodelated by bishop Piotr Gembicki. The second building also did not survive, it burned in 1850. Unfortunatelly the fire consumed paintings by Michał Stachowicz and rich collection of pieces collected by the bishop Jan Paweł Woronicz.
Today most visitors asociate Bishops Palace with the pope John Paul II. Here, during the II World War Karol Wojtyła (real name of the pope) studied in clandestine saminary under the cardinal Adam Stefan Sapieha's guidance. Here Karol Wojtyła lived as the cardinal of Krakow in 1967-78. Finally Wojtyła, choosen as the pope, seven times visited Poland and Krakow.
Being in the palace John Paul II used to greet waiting people through frontal window of the building. Today this window is decorated with picture of the pope. Polish call it 'papal window' and it is obligatory place for pilgrims and most of tourists visiting Krakow.
The yard of the palace is open to visitors. Inside there is monument of John Paul II work of Iole Sensi Crocci. This is the first monument of the pope in Krakow.

Pay attention to :

• Papal window
• Monument of John Paul II
• Chapel where Karol Wojtyła got priesthood